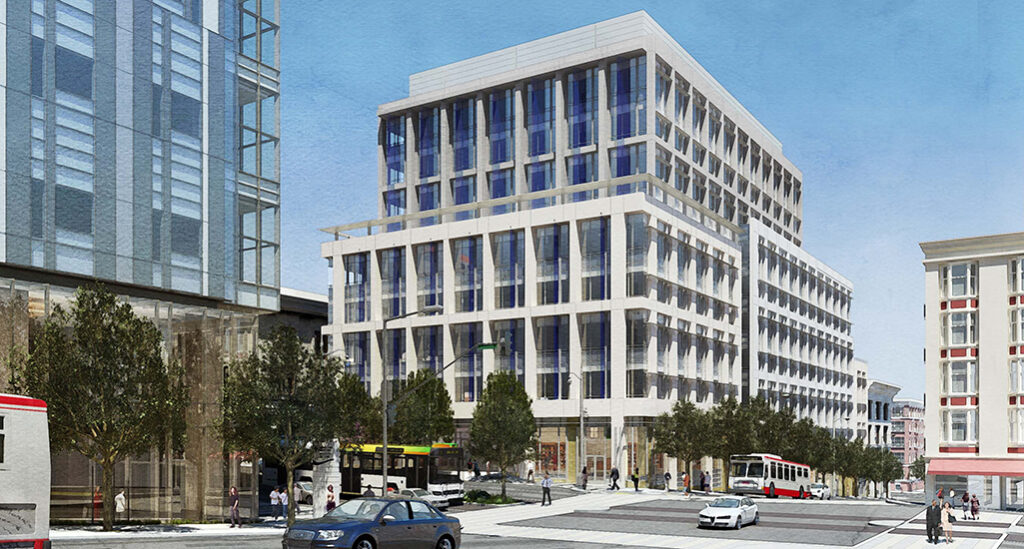 Next Gen Medical Office Tour – A Sneak Peek of 1100 Van Ness
We're excited to be working with ULI to give a sneak peek at one of our newest projects located in downtown San Francisco at 1100 Van Ness. PMB, along with Sutter Health, are committed to being part of the healthcare fabric of San Francisco for decades to come.
Please join us this afternoon from 3:00 – 6:00pm as our very own Jim Rohan, PMB's SVP of Development, Trask Leonard, President/CEO of Bayside Realty Partners and Justin Cook, Senior Project Manager of Pankow Builders share the history of the project, the relationship with the new hospital and the design and trends currently impacting urban medical real estate. (More information via the link below).
Many thanks to our additional partners who helped bring this project to fruition……Ventas, Wells Fargo, Boulder Associates Architects, Pankow Builders and Bayside Realty Partners.
https://sf.uli.org/event/next-gen-medical-office-tour-sneak-peak-of-pmb-ventas-new-building/
Deprecated
: Function get_magic_quotes_gpc() is deprecated in
/var/www/wp-content/themes/ratio/framework/lib/edgt.functions.php
on line
278

Deprecated: Function get_magic_quotes_gpc() is deprecated in /var/www/wp-content/themes/ratio/framework/lib/edgt.functions.php on line 278