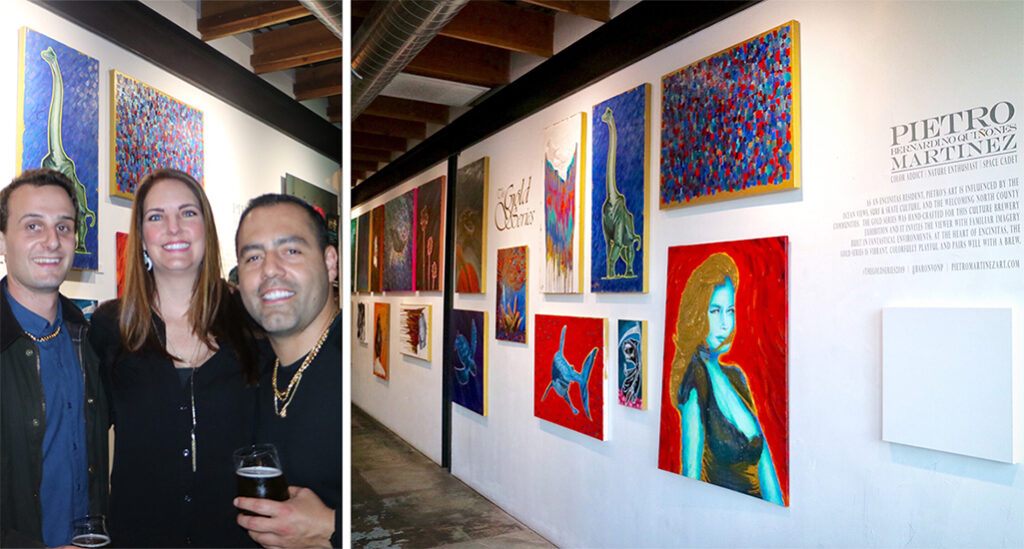 PMB Employee Spotlight – Pietro Martinez
People are what differentiate organizations and make them unique. At PMB, we believe the heart and strength of our platform comes from our people, both individually and collectively. Pietro Martinez, Associate AIA, Design and Construction Project Manager, embodies the creativity of PMB.  During the day Pietro manages the design efforts for our company across the continuum of care.  Additionally, he helps lead our projects through land use approvals, coordinates overall design and permitting with our architectural, engineering and contracting partners and manages construction, schedules and budgets ultimately leading to a successful implementation of our vision for healthier communities.
Outside the office, Pietro exhibits his creativity and talent through art. An Encinitas resident and having majored in architecture and film at UC Berkeley, Pietro describes his recent work as "influenced by the ocean views, surf & skate culture, and the welcoming North County communities."  Pietro's Gold Series is being showcased this month at Culture Brewery in Encinitas. Congrats on the exhibit Pietro!
Deprecated
: Function get_magic_quotes_gpc() is deprecated in
/var/www/wp-content/themes/ratio/framework/lib/edgt.functions.php
on line
278

Deprecated: Function get_magic_quotes_gpc() is deprecated in /var/www/wp-content/themes/ratio/framework/lib/edgt.functions.php on line 278