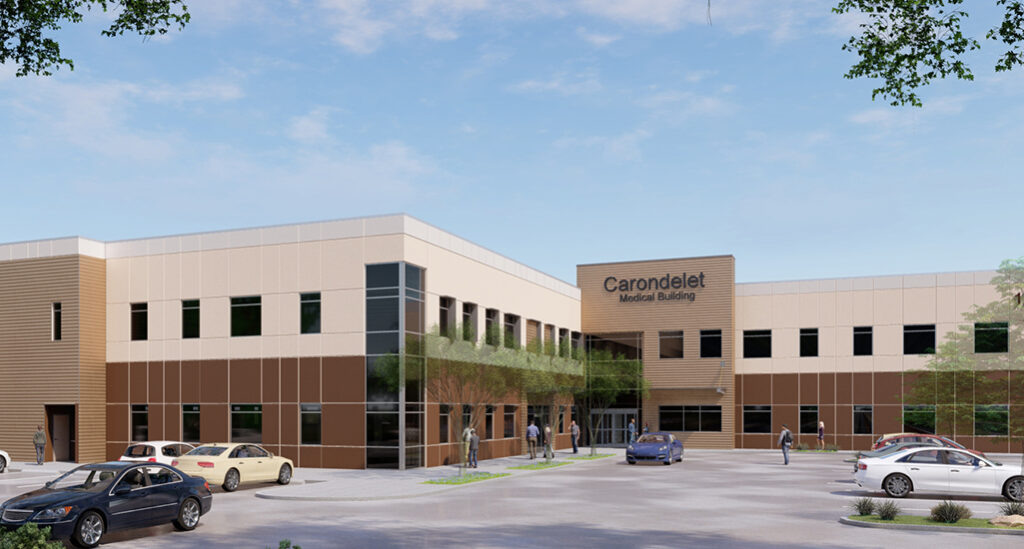 PMB Announces Plans for New 55,000-Square-Foot St. Mary's Medical Pavilion in Tucson
PMB, one of the nation's leading real estate owners and developers across the continuum of care, will begin construction this summer on a new class A, two-story 55,000-square-foot St. Mary's Medical Pavilion.Total project cost will be approximately $17 million.
St Mary's Medical Pavilion will be situated in the heart of the St. Mary's hospital campus and within walking distance to the 400-bed acute care St. Mary's Hospitaland its ancillary buildings. Carondelet Medical Group will anchor the building with a 23,000-square-foot multi-specialty practice. Based on commitments to date, St. Mary's Medical Pavilion is 60 percent pre-leased with strong interest in the balance of the building. A large portion of this interest is due to the ability to position their practice in a new facility as well as the investment ownership opportunities available to physician tenants.
"Our partnership approach, dedication to excellence, reliable execution, reputation and full suite of services are second to none," said Mark D. Toothacre, President of PMB. "We're privileged to have worked with some of the most recognized health systems, hospitals, medical groups and universities in the country and we look forward to partnering with St. Mary's to make this project a reality."
The new medical office building will be located in the parking lot of the existing Century Medical Plaza, acquired by PMB from HR Realty Trust in December 2018.Century Medical Plaza is a 37,000-square-foot functionally obsolete property located at 1701 W St. Mary's Road in Tucson on the St. Mary's Hospitalcampus. Once completed in third quarter 2020, PMB will demolish the existing Century Medical Plaza and provide 275 surface parking spaces dedicated to servicing visitors to the new building. A number of existing Century Medical Plaza tenants will relocate into the new building upon completion.
The St. Mary's Medical Pavilion floor plates were designed to allow highly-efficient clinical layouts that are conducive for the delivery of modern healthcare. The exterior was designed in a cost-effective manner to ensure rents would be in line with the market and the aesthetics complement the other medical facilities on and around the campus.
St. Mary's Hospital is southern Arizona's longest continuously operating hospital founded in 1880 by the Sisters of St. Joseph of Carondelet. It is one of Tucson's and the greater southern Arizona region's top medical centers. The facility is recognized as a destination hospital for the most modern and minimally-invasive heart and vascular surgery, advanced stroke care, unique and personalized cancer treatment, and emergency care.