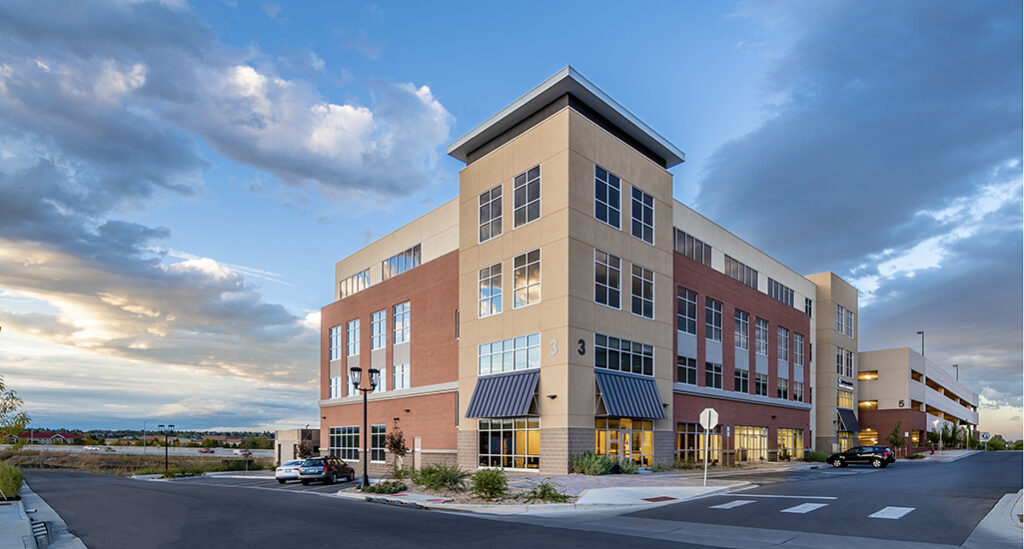 SCL Health Medical Group to Open New Clinic at PMB's Superior Medical Center in Superior, CO
Superior, CO — SCL Health Medical Group is excited to announce the planned opening of a new clinic in Superior, Colorado. Projected to open in July 2019, the clinic will provide primary care and women's healthcare services, with access to Primary Care Providers and OB/GYNs in a central location in downtown Superior. The clinic will serve patients in Superior and the greater north Denver and east Boulder area.
SCL Health Medical Group has reimagined the optimal primary care clinic space: the new clinic will provide online scheduling, eCheck-in, electronic access to health information and virtual doctor visits, along with a new standardized design that includes electronic check-in kiosks, flat-screen monitors in all exam rooms, exam room recliners, and a modern look that is comfortable and welcoming.
Cara Beatty, MD, President and Chief Medical Officer of SCL Health Medical Group – Front Range, said, "By increasing primary care services in Superior, SCL Health Medical Group will be able to serve the community in a comprehensive manner, while providing high quality, integrated, patient-focused care that is close to home."
The new clinic is part of a 100-acre mixed-use master plan (Downtown Superior) located off McCaslin Road, with Highway 36 visibility. The clinic will be located in a shared space with two strategic partners: Touchstone Imaging and Cornerstone Orthopedics. This co-location will provide a convenient, centralized location for patients to access a wide range of healthcare services.
Leasing opportunities for space up to 15,000 contiguous square feet are still available at Superior Medical Center. Please contact John Gustafson at 303.260.4258 for more information.
About SCL Health Medical Group
SCL Health Medical Group, comprised of close to 500 providers and 100+ ambulatory clinics, is part of SCL Health, a non-profit, faith-based healthcare system with operations in Colorado, Montana and Kansas.
About PMB
PMB is a full-service healthcare real estate development company that works with health systems, hospitals, medical groups, specialty providers and academic medical centers. PMB takes tremendous pride in its dedication to changing the way healthcare is delivered through innovative development of healthcare-related facilities. Its breadth of work includes ambulatory care centers, medical office buildings, inpatient hospitals, post-acute hospitals, senior living and parking structures. PMB has developed over 100 facilities to date representing approximately 5.5 million square feet. The firm owns and manages 66 medical facilities comprising over 4.2 million square feet.