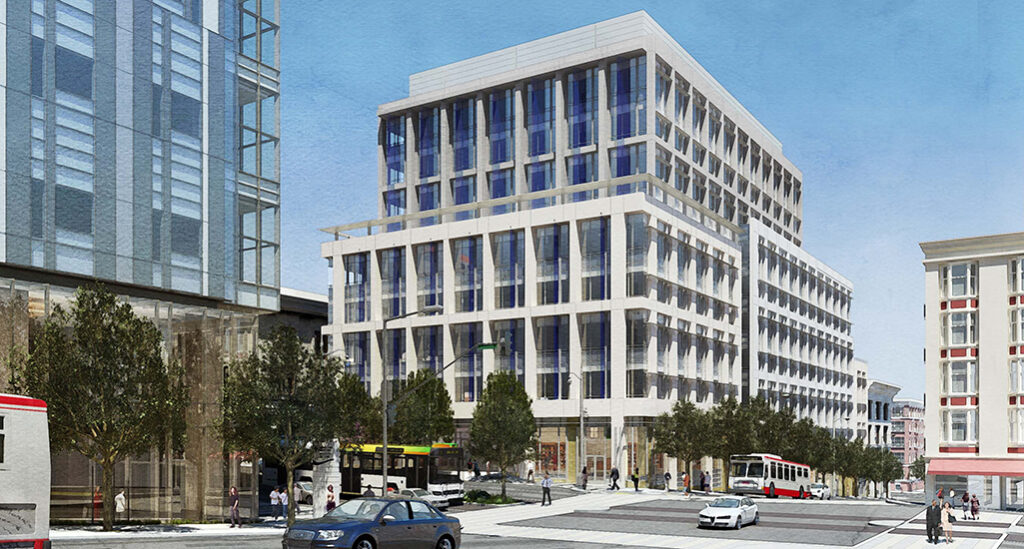 PMB LED THE NATION IN COMPLETED OUTPATIENT HEALTHCARE REAL ESTATE PROJECTS IN 2018
PMB ranked first among all third-party developers in the "Projects Completed" category of the newly released Revista Outpatient HRE Development Report.
The San Diego-based healthcare real estate (HRE) firm PMB completed more outpatient HRE projects than any other third-party developer in 2018, with projects totaling 281,000 square feet. That's according to the newly released, third annual Revista Outpatient HRE Development Report.
In addition, the report found that PMB was a close second in projects started or completed in 2018 with four projects totaling 405,429 square feet.
"PMB is very proud to once again figure so prominently in this highly respected survey on healthcare real estate development," PMB President Mark Toothacre says. "Our company has always aimed to develop outstanding healthcare projects that complement and enhance their communities and help our providers implement their strategic initiatives. Last year was certainly another fruitful and satisfying year for PMB, and we are happy to see the sector doing so well. In addition to its outpatient project volume, PMB continues to execute on healthcare projects across the continuum of care, PMB had 3 more projects with 245,000 square feet under construction in 2018 in the senior housing and post-acute segments."
PMB's status as the top developer in terms of completions was highlighted by the December 2018 completion of the largest project in its history, the new $170 million, 10-story, 253,000-square-foot 1100 Van Ness medical office building (MOB) in San Francisco. The new MOB, on the campus of the 274-bed California Pacific Medical Center (CPMC), also features five levels of subterranean parking.
First conducted in 2017, the Outpatient HRE Development Report was the brainchild of HRE research firm Revista and the sector's leading news media brand, Healthcare Real Estate Insights (HREI). It is the most comprehensive, accurate source of data on outpatient medical development activity. Twenty-fivethird-party development firms returned surveys, and Revista combined those results with data on projects from another 140 companies through various sources to complete the report.
For purposes of the survey, outpatient projects are defined as all MOBs, outpatient surgery centers, dialysis centers, clinics, freestanding emergency rooms/departments, imaging centers, urgent care centers, retail medical buildings and other purpose-built medical buildings where outpatient care is provided.
HREI magazine is featuring highlights from the survey in its May/June 2019 edition, which is now available. To read the article, please click here or visit HREInsights.com.
To learn more about how to become a Revista subscriber and to can gain exclusive access to the complete Outpatient HRE Development Report and other Revista data, please contact Mike Hargrave at (443) 949-8794 or mike@revistamed.com.