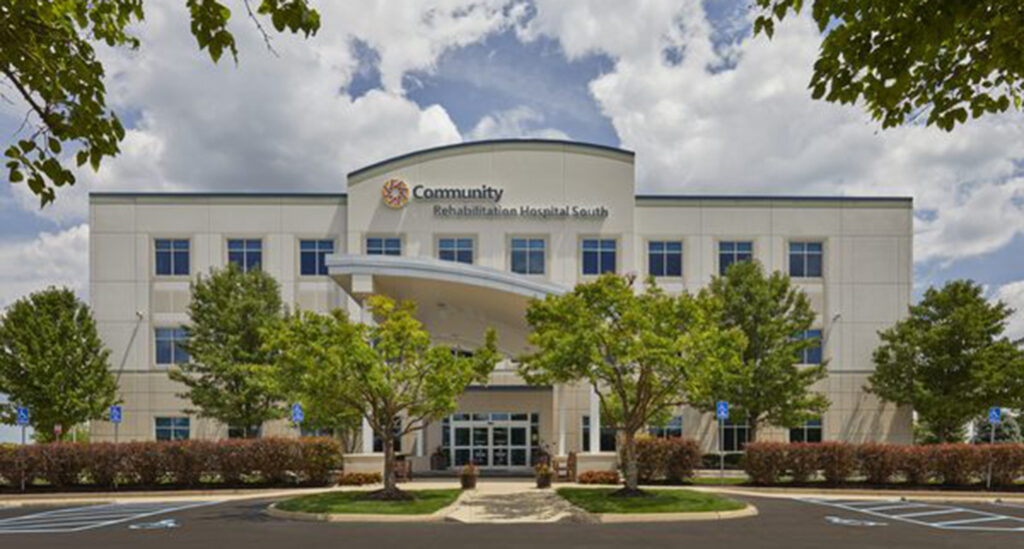 PMB Completes Conversion of Community Rehabilitation Hospital South in Greenwood, IN
PMB, one of the leading and most experienced developers focused exclusively on the continuum of care, has announced the completion of an extensive $18.9 million conversion of Community Rehabilitation Hospital South.
Community Health Network and Kindred Healthcare formed a joint venture to convert Kindred Hospital Indianapolis South, a pre-existing 60-bed long-term acute care (LTAC) hospital, into a 44-bed inpatient rehabilitation hospital. PMB was chosen to develop and own the project based on its long-term partnership with Kindred.
"The goal of this partnership is to make our patient-focused, specialized rehabilitation services easier to access for patients in the south region," said Jason Fahrlander, executive vice president and chief operating officer for Community Health Network. "The opening of Community Rehabilitation South will allow us to do just that."
PMB acquired the existing LTAC from Kindred and immediately began construction. The project will play a critical role in the continuum of care by providing a progressive healthcare facility solely devoted to patient recovery.  Ultimately, these services will reduce readmissions to local acute care hospitals and decrease the total cost of care. It offers intensive, patient-focused, specialized rehabilitation services for stroke, brain injury, spinal cord injury and amputation. Newly added features of the facility include private rooms, large interdisciplinary gyms, a dialysis suite, transitional living apartments, a therapeutic courtyard with golf, basketball and varied surfaces and specialty rehabilitation programs.
"PMB is delighted to partner with Kindred and Community Health Network to provide capital and development services for the conversion of Community Rehabilitation Hospital South from a long-term acute care hospital to a modern inpatient rehabilitation facility," said Mark Toothacre, President of PMB.  "We're honored to be involved in delivering the built environment where critical rehabilitation services are so impactful in improving patient's lives."
The three-story, 54,000-square-foot, 44-bed freestanding rehabilitation hospital, located at 607 Greenwood Springs Drive in Greenwood, IN, provides convenient, accessible and exceptional rehabilitation care to residents in Greenwood and South Indianapolis. Herford Dooley Architects served as architect for the project and Doster Construction provided general contracting services.
Deprecated
: Function get_magic_quotes_gpc() is deprecated in
/var/www/wp-content/themes/ratio/framework/lib/edgt.functions.php
on line
278

Deprecated: Function get_magic_quotes_gpc() is deprecated in /var/www/wp-content/themes/ratio/framework/lib/edgt.functions.php on line 278