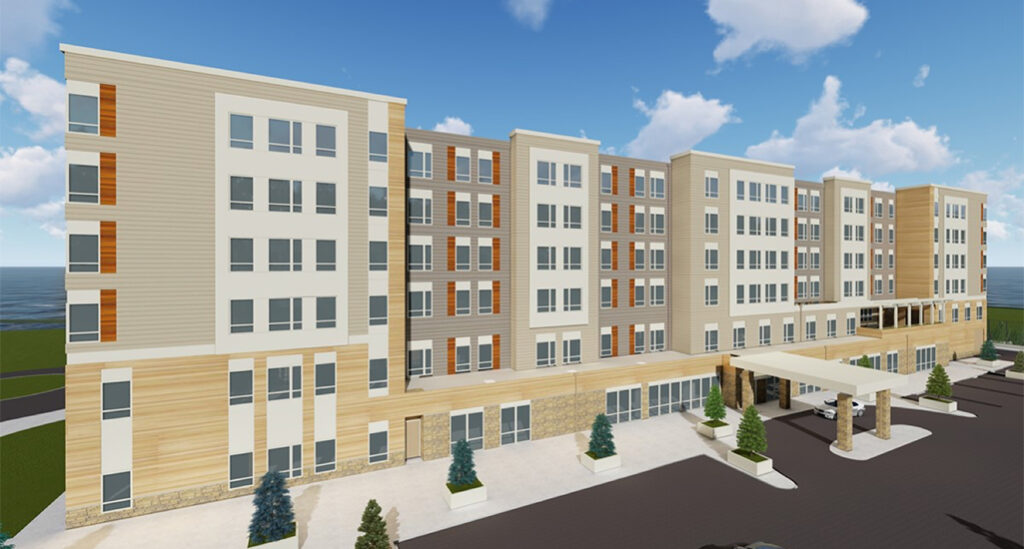 Point Ruston Senior Living Facility Under Construction in Tacoma, WA
PMB has partnered with GenCare Lifestyle to develop a six-level, 143,000sf senior living facility comprised of 155 units with 185 beds. Nestled in the developing waterfront, resort-inspired village of Point Ruston, the community will have access to panoramic views of the South Puget Sound, the Olympic Mountains and Mount Rainier. There will be 135 independent and assisted living units with single and double room occupancy options. The development will also house 20 memory care units. Amenities within the facility include a gym, pool, bistro, full dining, theater, multipurpose room, massage and wellness center.
We recently completed the first level of the 14 inch PT (post tension) elevated deck and are now forming the second level and preparing for its concrete pour.
Rendering provided by: Erdman
Deprecated
: Function get_magic_quotes_gpc() is deprecated in
/var/www/wp-content/themes/ratio/framework/lib/edgt.functions.php
on line
278

Deprecated: Function get_magic_quotes_gpc() is deprecated in /var/www/wp-content/themes/ratio/framework/lib/edgt.functions.php on line 278