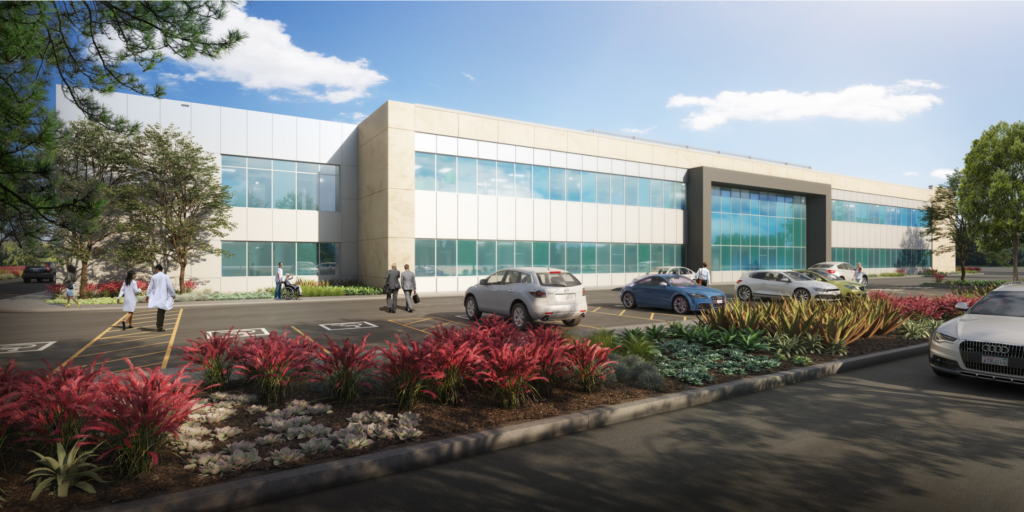 UC Davis Medical Center, Kindred Healthcare and PMB to Develop New Inpatient Rehabilitation Facility in Sacramento
SACRAMENTO and SAN DIEGO, Calif., June 24, 2021 – Kindred Healthcare LLC and the University of California Davis Medical Center announced that they signed a definitive agreement to form a joint venture to build and operate a 52-bed, 58,600-square-foot inpatient rehabilitation facility (IRF) in Sacramento.
The new hospital will fill an important need, according to Cleve Haralson, Kindred Vice President of Real Estate and Capital Development."There is an increased demand for more high-quality rehabilitation services in the Sacramento area," says Mr. Haralson. "This new facility will help meet that demand and provide innovative care for patients recovering from conditions such as stroke, traumatic brain injury and spinal cord injury."
Brad Simmons, COO of UC Davis Health, notes, "This new hospital will benefit the community and UC Davis in so many ways. It will allow us to free up general acute care space in our main hospital and help us maintain our trauma center level licensing." He adds, "Most importantly, it will enable our physicians and clinical staff to provide individualized rehabilitative treatment programs that help patients set important personal goals, all delivered in a comforting environment that encourages recovery, independence and well-being."
Mark Toothacre, Partner & President of PMB, notes, "At PMB, we are very proud to join forces with two highly accomplished and respected healthcare organizations: Kindred Healthcare and UC Davis Health. We have worked with Kindred before on similar projects, so we know they have the expertise to do a stellar job. We also are excited to work with UC Davis, which is renowned as one of the best universities in the country." He adds, "We see this project as an ideal opportunity to help Kindred and UC Davis Health better serve the community."
The new IRF will be located at 4875 Broadway Ave. on the UC Davis Sacramento campus adjacent to Aggie Square, UC Davis' newly announced technology and innovation campus. The property is owned by the Regents of the University of California on behalf of UC Davis Health. Mr. Toothacre said that PMB has entered into a ground lease with UC Davis to construct the new rehabilitation hospital.
The hospital is expected to be completed in October 2022. It will offer a wide range of rehabilitation services, including physiatry, physical and occupational therapy, speech-language pathology, rehabilitation nursing, internal medicine, and medical and surgical subspecialty consultation and nutritional services for patients suffering from neuro disorders, stroke, brain injury, spinal cord injury and amputation.
The hospital will include all private rooms, a secured acquired brain injury unit with private dining and therapy gym, large interdisciplinary gyms, a therapeutic courtyard with golf and varied surfaces, and a transitional living apartment to prepare patients for daily living tasks before they are discharged home.
The architect for the project is Taylor Design, which is headquartered in San Francisco, and the general contractor is St. Louis-based McCarthy Building Cos.