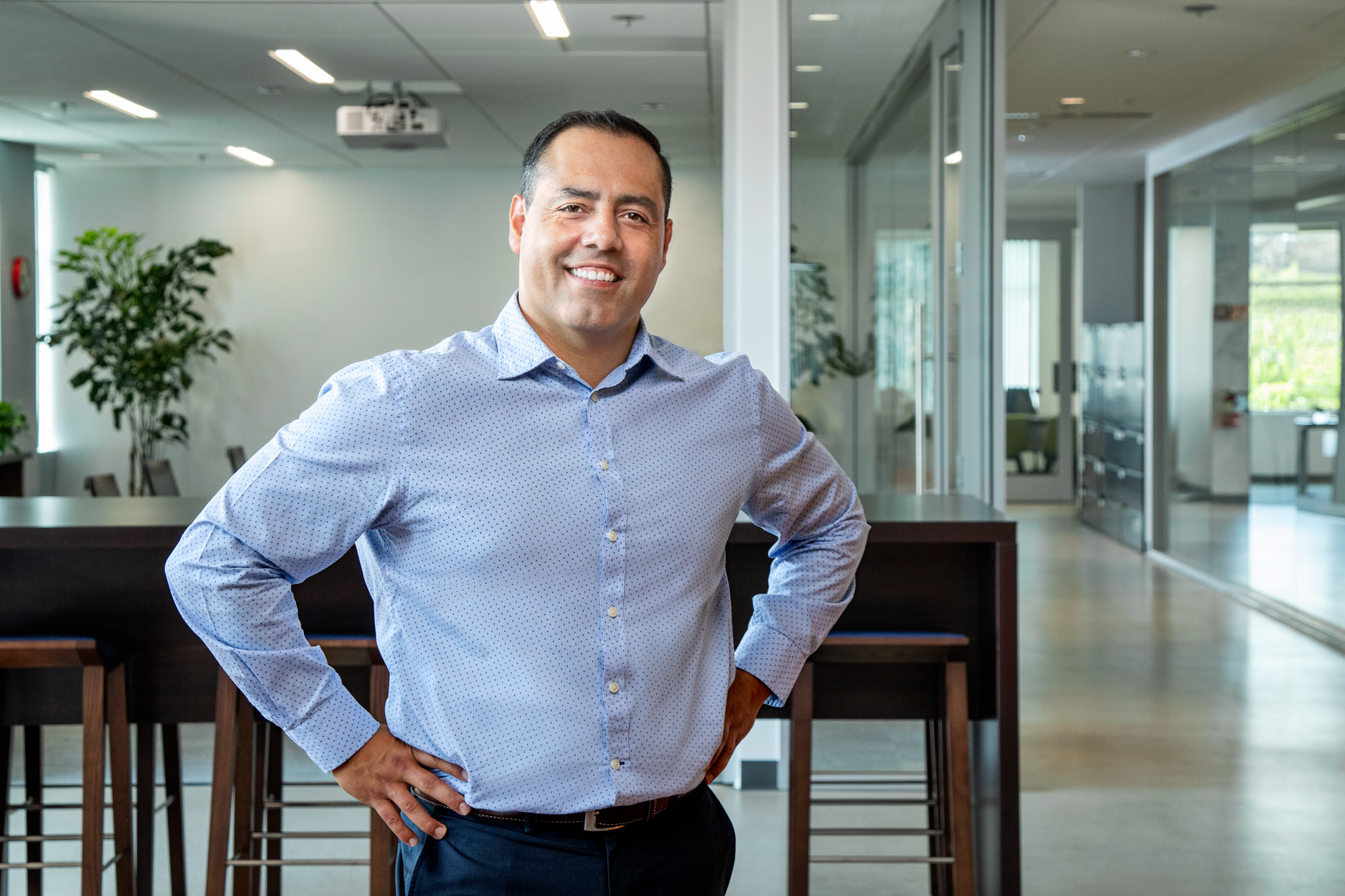 Pietro B.Q. Martinez of PMB Earns California Architecture License and AIA Designation
PMB V.P., Architecture and Construction has both U.S. and international architectural experience in commercial, mixed-use, residential and medical projects
PMB, one of the nation's leading healthcare real estate owners and developers across the continuum of care, announced that Pietro B.Q. Martinez, the company's Vice President, Architecture and Construction, has earned a license to practice architecture in California and an AIA (American Institute of Architects) designation. Mr. Martinez previously held an Associate AIA designation.
Mark D. Toothacre, President of San Diego-based PMB, said, "At PMB, we are committed to ou­­r employees and to helping them progress professionally. We believe that employees who undergo extensive training can contribute new ideas and new ways of approaching projects that will benefit them, our firm and our clients."
He adds, "Pietro has been providing outstanding results for our clients as an Associate AIA, and we expect that he will continue to deliver exceptional results as a licensed architect and AIA designee."
To obtain his California Architect's license and AIA designation, Mr. Martinez was required to work under a supervising Architect for more than 3,700 hours and pass the multi-part Architect Registration Exam that tests a variety of knowledge and skills in the practice of architecture.
Mr. Martinez notes, "I am very proud to earn my California Architect's license and AIA designation. All of the advanced education and hands-on experience I gained through this program has enabled me to more quickly provide site assessments and comparative design iterations for our clients and partners. It also enables me to provide advanced technical oversight of our architectural partners, perform quality assurance and quality control, and ensure the appropriate scope for each unique project."
At PMB, Mr. Martinez leads design and construction strategy initiatives, including early planning, entitlements, design development, permitting and construction management. He has comprehensive U.S. and international architectural experience, including tenures in Singapore and Shanghai for a wide variety of project types such as high-rise commercial, mixed-use, residential and medical. He earned a bachelor's degree in architecture from the University of California Berkeley.
At PMB, he has had extensive experience with numerous high-profile, award-winning healthcare and senior living development projects. These include the 137,000-square-foot Helen Caloggero Women's & Family Center in Orange, Calif.; 82,000-square-foot Vancouver Clinic in Salmon Creek, Wash.; 105,000-square-foot, 105-unit El Camino Senior Living community in San Diego; 250,000-square-foot 1100 Van Ness Building in San Francisco; 157,200-square-foot Hoag Health Center in Irvine, Calif.; 45,000-square-foot Clinicas de Salud Del Pueblo Federally Qualified Health Center in El Centro, Calif.; 55,000-square-foot Goodyear Medical Plaza in Goodyear, Ariz.; and 144,000-square-foot, 155-unit GenCare Lifestyle at Point Ruston senior living community in Tacoma, Wash.