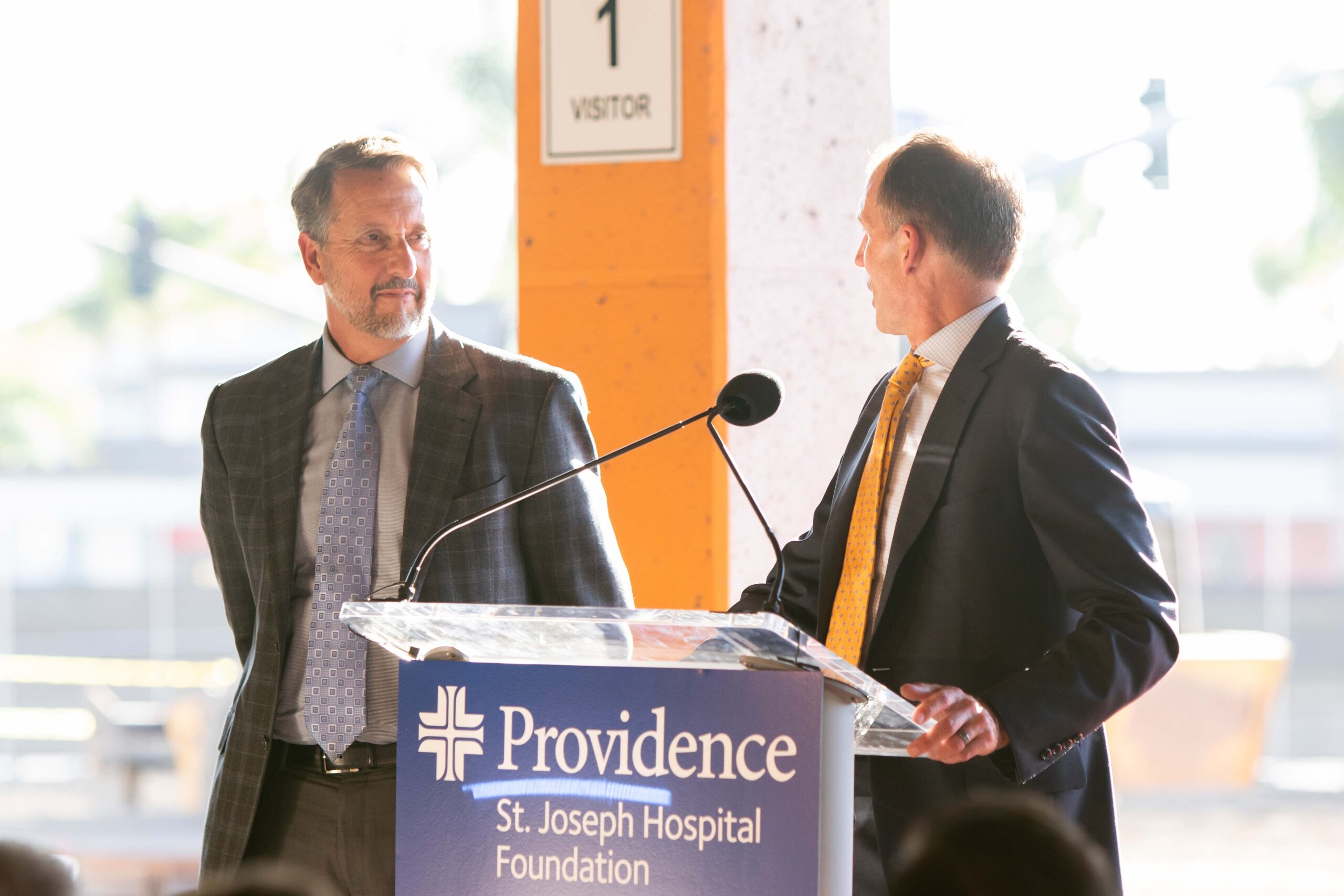 PMB and Providence St. Joseph Hospital Break Ground for New Women's and Children's Medical Building in Orange, CA
Officials from the hospital and the healthcare real estate firm held the ceremony for the 137,000-square-foot Helen Caloggero Women's & Family Center on the hospital campus Sept. 21
ORANGE and SAN DIEGO, Calif., Oct. 5, 2021 – San Diego-based healthcare real estate firm PMB and Providence St. Joseph Hospital held a groundbreaking ceremony Sept. 21 for the 137,000-square-foot Helen Caloggero Women's & Family Center on the campus of Providence St. Joseph Hospital in Orange.
Providence St. Joseph Hospital is one of 52 hospitals within Providence health system, the third largest not-for-profit health system in the United States.
"At PMB, we are excited to work with Providence St. Joseph Hospital to begin developing its new women's and family center," says Mark D. Toothacre, President of one of the nation's leading healthcare real estate owners and developers across the continuum of care. "The center, which will be highly accessible on the hospital campus, will provide comprehensive, personalized care for women and children of all ages. It is sure to become an important community asset."
The four-story medical office building (MOB), to be located at 363 S. Main St., is expected to be completed in the fourth quarter of 2023.
The new facility will house a mother and baby assessment center, maternal diabetes and wellness, maternal fetal testing, pelvic health & rehab, perinatal education, OB/GYN clinical offices, pediatric clinical offices, certified midwives, women's mental health services, conference / education rooms, birthing center, wellness, a pharmacy and a Blue Bowl Superfoods outlet. Visitors and tenants also will have access to a convenient underground parking garage.
The architect for the project is the Orange County, Calif., office of Boulder Associates, and the general contractor is Snyder Langston, which is based in Irvine, Calif.PMB's management company, PMB Real Estate Services (PMB RES), will serve as property manager, and PMB and Madison Marquette will manage leasing.
Lenders are Capital One and Siemens, and Harrison Street is the Capital Partner.
For leasing information, please contact Eileen Doody of Madison Marquette at 949.390.5506 or [email protected] or Jake Dinnen of PMB at 858.888.0943 or [email protected]