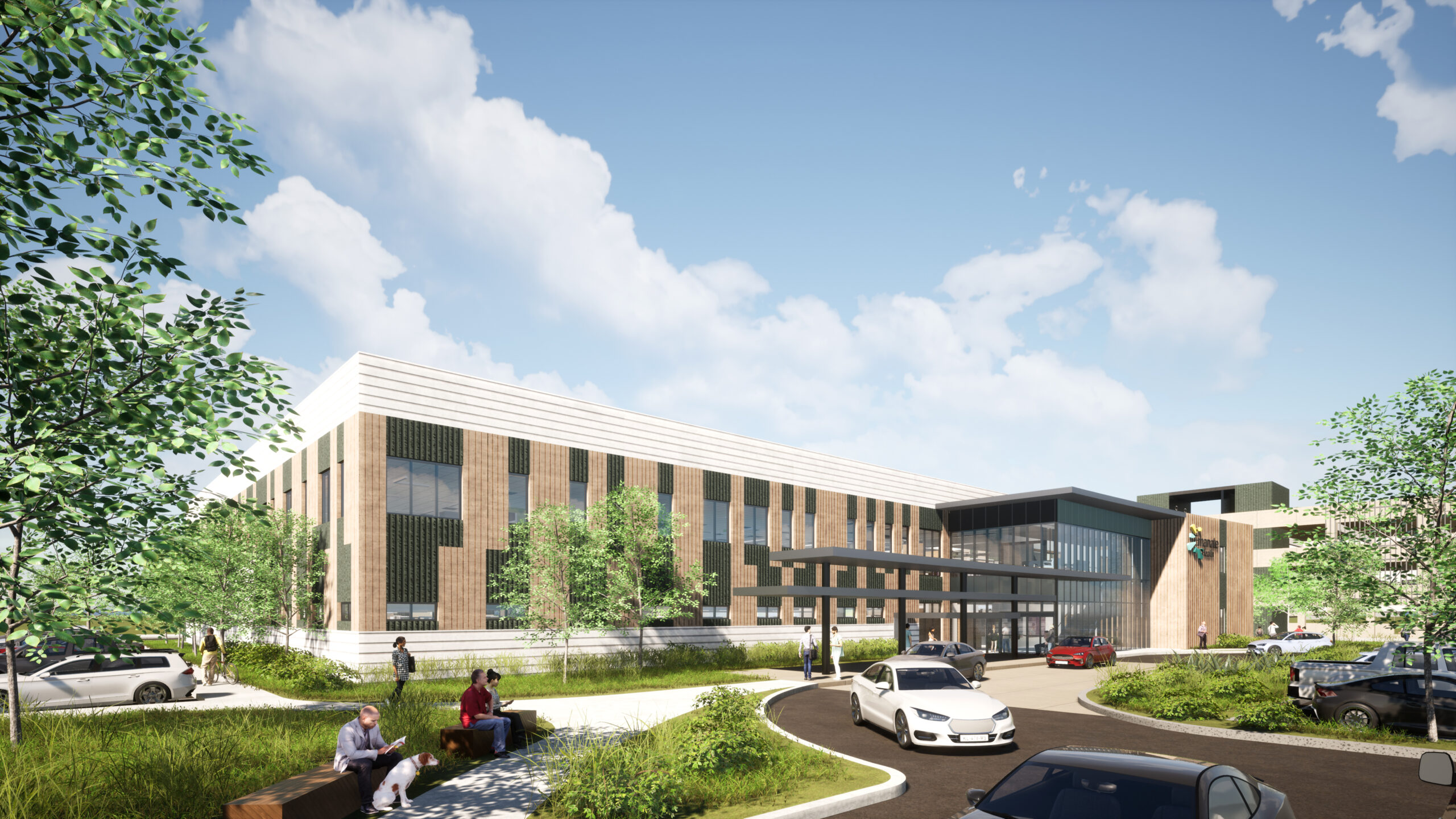 PMB Breaks Ground for 60,000 SF Emanate Health Medical Arts Building II and Parking Structure
San Diego-based healthcare real estate developer PMB has been selected to develop the 60,000-square-foot Emanate Health Medical Arts Building II and Parking Structure in West Covina.
Officials from Emanate Health and PMB broke ground for the two-story facility Aug. 27 on the campus of the Emanate Health Queen of the Valley Hospital, about 18 miles east of Los Angeles.
"The new medical building will house a comprehensive cancer care center, an ambulatory surgery center (ASC) and clinical space, satisfying an important need for more of those services in the San Gabriel Valley," says Mark Toothacre, President of PMB, one of the nation's leading healthcare real estate owners and developers across the continuum of care.
He added, "We're very pleased to join forces with the well-respected Emanate Health system to bring this project to fruition."
Chip Riddle, Chief Support Services Officer of Emanate Health, the largest nonprofit health care provider serving 1 million residents of San Gabriel Valley, said the new medical building will provide a number of benefits.
"In addition to helping us provide much-needed cancer services to residents of West Covina and the surrounding area, the new facility will expand Emanate Health's outpatient surgical capacity by adding four operating rooms," Mr. Riddle says.
He continues, "This project is an important, integral phase of Emanate Health's strategic master plan, and will be the last outpatient medical facility to be built on our main hospital campus in West Covina. Also, we were previously called Citrus Valley Health Partners, and the new medical building has the distinction of being the first major project under our new Emanate Health brand."
Emanate Health Medical Arts Building II, to be located at 1115 Sunset Ave., in West Covina, will house a comprehensive cancer center with two medical linear accelerators, an ambulatory surgery center with four operating rooms, 22 infusion bays, imaging including CT scan and high-dose radiation services, and clinic space. The project also will include a parking structure with 398 stalls.
The project is expected to be completed in December 2022. In addition to PMB and Emanate Health, the project team includes architect CannonDesign, which is headquartered in New York City; and Irvine, Calif.-based general contractor Snyder Langston. PMB developed a hybrid, at-risk, turnkey delivery methodology that met Emanate Health's financial and risk-tolerance needs.