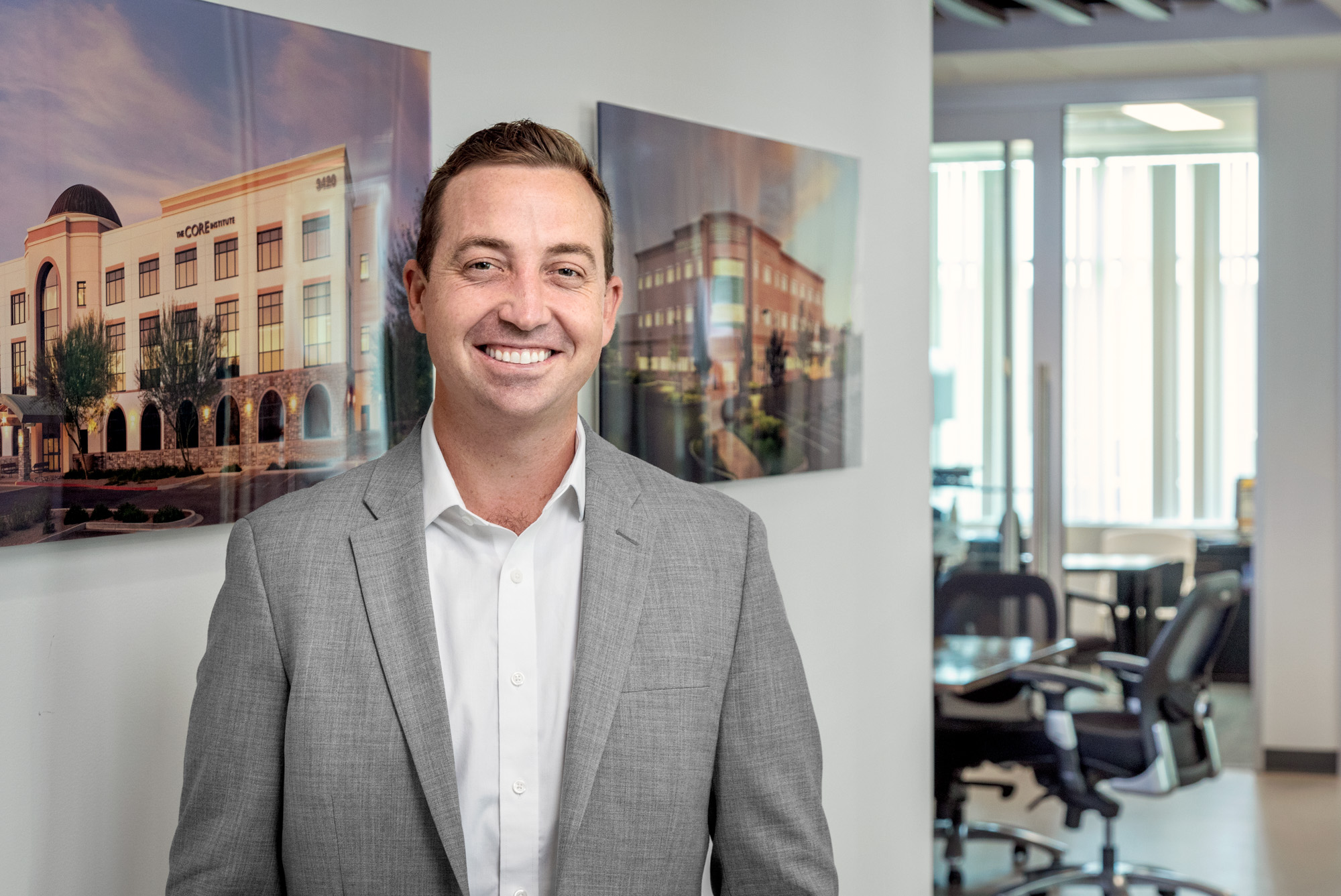 PMB Hires Experienced Real Estate Developer and Architect William Jencks as Senior Vice President
Industry professional has been involved in more than $2 billion of ground-up development and value-add redevelopment real estate projects across the western United States
PMB, one of the nation's leading healthcare real estate owners and developers across the continuum of care, has hired experienced real estate industry professional William " Bill" Jencks, AIA, as Senior Vice President.
In his new role with PMB, Mr. Jencks is an integral member of the team that is advancing the firm's development and design capabilities, building its industry partnerships and enhancing overall company operations.
Mark D. Toothacre, President of San Diego-based PMB, said, "Bill Jencks has a stellar design and development background and is well known as a consummate real estate industry professional. We know he will do an excellent job of helping us enhance our client relationships and our company's performance. We are pleased to welcome him to the PMB team."
Mr. Jencks has more than 15 years of professional real estate experience and has been responsible for the design or development of more than $2 billion of real estate projects across the western United States. This includes ground-up development as well as value-add redevelopment projects, including healthcare, multifamily, retail, office and mixed-use assets.
"I have been familiar for some time with PMB's solid reputation, hard-working professionals and award-winning developments, so I was thrilled to have the opportunity to join the company," says Mr. Jencks. "I believe I can make some significant contributions to this talented team and help the company continue to grow and excel."
Before joining PMB, he served as Vice President of Real Estate for San Diego-based Ranch Capital and its affiliates where he was responsible for oversight of all real estate related activities, including acquisitions and dispositions, review and underwriting of new investment opportunities, and management of active development projects.
Prior to joining Ranch, Mr. Jencks worked for San Diego-based Merlone Geier Partners in varying roles, culminating in a partnership interest as Director of Development, in which he managed the entitlement and development efforts for multiple large, mixed use redevelopment projects. Mr. Jencks also has prior experience as a practicing architect and private real estate development consultant.
Mr. Jencks is a licensed architect and real estate broker and is a Leadership in Energy and Environmental Design® (LEED) Accredited professional. He is an active member of the American Institute of Architects and Urban Land Institute. He received a Master of Business Administration and Bachelor of Architecture from Cal Poly in San Luis Obispo, Calif.