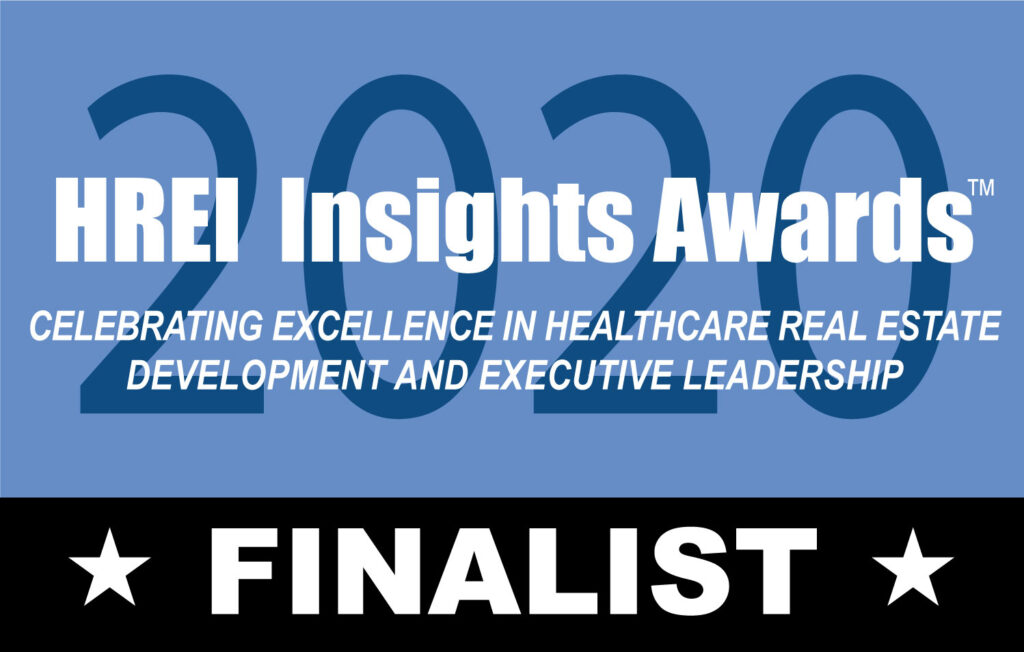 3 PMB Projects and President Named 2020 HREI Insights Awards™ Finalists
Healthcare Real Estate Insights™ magazine's national awards program honors medical facilities the healthcare real estate firm developed in Arizona, California and Washington
SAN DIEGO, Nov. 19, 2020 – PMB's president and three PMB-developed medical facilities have been honored as Finalists in Healthcare Real Estate Insights (HREI) magazine's annual, national awards program. The leading national healthcare real estate (HCRE) developer and owner, which is headquartered in San Diego, developed the facilities in Escondido, Calif.; Gilbert, Ariz.; and Tacoma, Wash.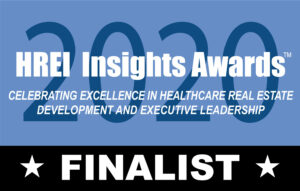 The HREI Insights Awards are the only national awards dedicated to recognizing excellence in the areas of HRE development and executive leadership. The awards are presented by HREI, the first and only national magazine entirely devoted to covering HRE development, financing and investment.
"We are very pleased that HREI magazine has once again recognized the excellence of PMB's healthcare real estate projects," says Mark D. Toothacre, President of PMB. "Our three Finalist projects are meeting important needs in their respective communities, including the need for more high-quality pediatrics, women's health and rehabilitation services, and the need for more resident-centered wellness senior living communities where the residents can really thrive."
He added, "I'm also happy to be recognized as a Finalist in the Healthcare Real Estate Executive of the Year category. This is a big honor from a prestigious awards program."
PMB has had 11 Finalists, seven of which went on to be named Winners in the previous seven years of the awards program. Last year, PMB won for El Centro Health Center in El Centro, Calif.; Goodyear Medical Plaza in Goodyear, Ariz.; and 1100 Van Ness in San Francisco.
The 2020 PMB Finalists are:

Mark Toothacre, President of PMB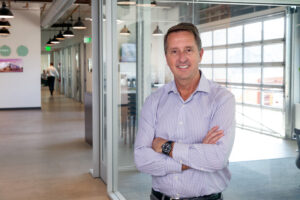 Mark Toothacre became President of PMB in 2007 and has guided the company through two major recessions and overseen 40 projects and over 4 million square feet of medical office building (MOB) development. He has helped PMB meet clients' needs by developing facilities across the continuum of care that cost effectively provide an outstanding patient and provider experience. Strategically, PMB has adopted many data platforms to assess market opportunities and has successfully secured off-market transactions in high-barrier-to-entry markets enabling clients to build out their outpatient footprints. Mr. Toothacre also is a board member of PMB Real Estate Services, a best-in-class property management platform which manages nearly 5 million square feet of medical facilities.
Under Mr. Toothacre's leadership, PMB was the top national developer in healthcare real estate research firm Revista's 2019 healthcare development survey. In 2019 PMB was also the first developer in the HREI awards program's history to win development project awards in three different categories. PMB has also achieved Leadership in Energy and Environmental Design®  (LEED) Certification status for eight recent projects and is currently planning its first LEED Platinum project. Mr. Toothacre has actively mentored young executives at PMB; spoken at numerous conferences, events, and panels throughout his 31-plus-year career; and has also published articles in industry trade publications.

Palomar Rehabilitation Institute, Escondido, Calif.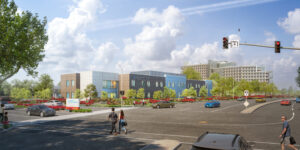 Palomar Healthcare and Kindred Healthcare formed a partnership to replace the existing Acute Rehabilitation Unit with a newly constructed, free-standing Inpatient Rehabilitation Facility at Palomar Health's new campus in Escondido, Calif. The new facility will meet the growing need for new rehab services in the community.
The project team cost-effectively managed the project to mitigate the California Office of Statewide Health Planning and Development (OSHPD) design, permitting and field change risk. PMB also used a fast-track construction approach through a sequential OSHPD permitting process that allowed the release and construction of early project phases without having to wait for the entire project to be permitted, and provided a financing structure that accommodated this fast-track delivery methodology. In spite of productivity, schedule, and OSHPD impacts associated with the Coronavirus pandemic, PMB successfully managed the project to finish in time to allow Palomar to relocate the existing Acute Rehabilitation Unit and close on the planned sale of its Escondido campus.
Mercy Gilbert Medical Plaza II, Gilbert, Ariz.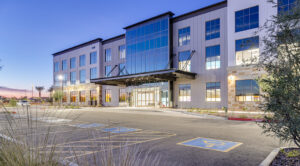 PMB worked with Dignity (now CommonSpirit) and Phoenix Children's Hospital to address the need to create a substantial on-campus pediatric presence. The success of Mercy Gilbert Medical Center I led to the partnership with Phoenix Children's Hospital to develop Mercy Gilbert Medical Plaza II, a women's and children's addition to the original hospital. However, Phoenix Children's Hospital and Dignity needed the new facility to be open 18 months prior to the completed expansion of the adjacent hospital, Phoenix Children's Hospital Tower.
Accordingly, PMB worked under an extremely demanding schedule to meet the Hospital's time requirement. The new medical office building supports the entire campus, including the new tower, and is helping the fast-growing Gilbert, Ariz. market meet the need for more high-quality outpatient pediatric and women's services.
GenCare Lifestyle at Point Ruston, Tacoma, Wash.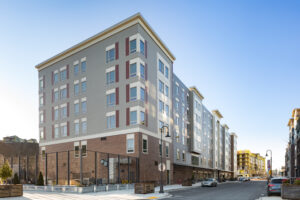 Senior living communities have been changing significantly over the years. More owners and developers are realizing that seniors need a place where they can thrive and receive the best in medical care, nutrition and wellness, as well as be part of a vibrant community.
PMB developed a unique partnership to offer an innovative, highly accessible and coordinated approach to health and wellness. The new model, called GenCare Whole Life Connect, shifts from a patient-centered healthcare construct to a resident-centered wellness model. PMB's joint venture partners include MultiCare Health System, which provides a concierge experience to coordinate the system's deep resources; DispatchHealth, which provides emergency trained medical teams to deliver urgent care in the home to reduce unnecessary emergency room visits, as well as hospital stays and readmissions; and Olympic Sports & Spine to keep residents moving well after the interventions of surgery and related physical therapy.
The newly developed GenCare Lifestyle at Point Ruston is located in a mixed-use, waterfront resort village that is a far cry from the site's previous history. The site was home to a copper mill for decades and produced 25 percent of the world's copper and substantial toxic waste. The Environmental Protection Agency designated it as a Superfund site and has been implementing remediation efforts for more than 30 years. PMB worked with a master developer to finish the clean-up and create a functional, beautiful area. The new senior community features 159 spacious apartments and a wide variety of amenities.