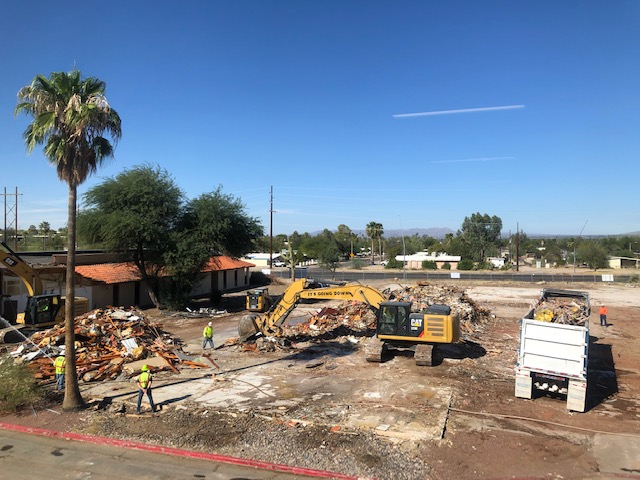 News Release: PMB Announces Major Milestones for Upcoming New St. Mary's Medical Pavilion in Tucson AZ
Officials at the San Diego-based healthcare real estate firm say they are now demolishing the adjacent plaza to make way for parking, and that the $19 million pavilion is 74 percent leased
TUCSON, Ariz., and SAN DIEGO, Nov. 12, 2020 – PMB, one of the nation's leading healthcare real estate owners and developers across the continuum of care, announced major construction and leasing milestones for the new Class A, 55,000-square-foot St. Mary's Medical Pavilion it is developing on the Carondelet St. Mary's Hospital campus in Tucson.
PMB has completed the shell building at 1707 W. St. Mary's Road and has begun demolition of the adjacent, obsolete 37,000-square-foot Century Medical Plaza that the firm acquired in December 2018. PMB will develop 275 surface parking spaces on the cleared area for visitors to the building.
Mark D. Toothacre, President of PMB, said, "Our team at PMB is thrilled to successfully complete the building shell and to finalize the agreement to demolish the outdated medical plaza next to the pavilion. We are well on our way to advancing the delivery of high-quality, much-needed modern healthcare that will serve nearly 240,000 patients in western Tucson and the surrounding communities."
Mr. Toothacre also announced that the $19 million project on the campus of the 400-bed acute-care hospital is already
74 percent pre-leased by a wide variety of healthcare providers. A major healthcare group will anchor the building with a 23,000-square-foot multispecialty practice. Other tenants will be The Oncology Institute of Hope and Innovation, MHC (Marana Health Clinic), Grossman & Grossman, Sonora Quest Labs and Pima Orthopedics.
Jake Dinnen, PMB Senior Vice President Development, said he is pleased with the amount of pre-leasing for the pavilion.
"A number of high-quality tenants have already reserved space in the pavilion and we are seeing strong interest in the remaining available space," Mr. Dinnen says. "The pavilion provides many benefits to tenants, including customizable suites; market lease rates; an ideal, convenient location; and the opportunity to be an investor/owner in the building."
The architect for the project is Swaim Associates Ltd., and the general contractor is Barker Contracting Inc., which are both headquartered in Tucson. Leasing is being handled by Tucson-based Cushman & Wakefield/Picor, and the property manager will be San Diego-based PMB RES. Capital One – Healthcare Financial Services is providing funding. The pavilion is slated to be completed in January 2021.
A limited amount of space is still available in St. Mary's Medical Pavilion. Interested healthcare providers should contact Richard Kleiner, Cushman & Wakefield/Picor at rkleiner@picor.com or 520-546-2745.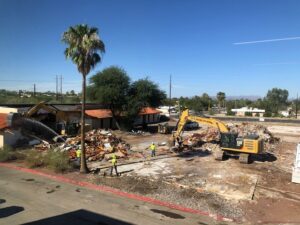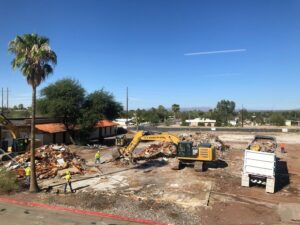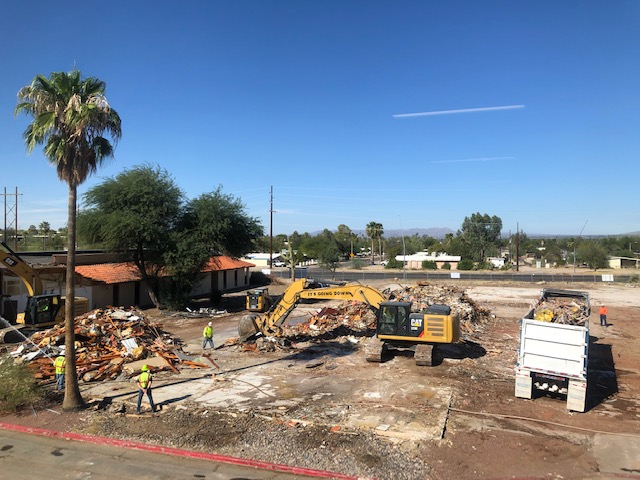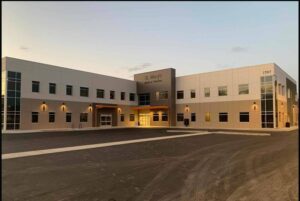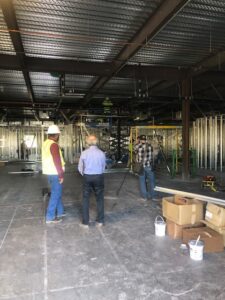 About St. Mary's Hospital
Carondelet St. Mary's Hospital is southern Arizona's longest continuously operating hospital founded in 1880 by the Sisters of St. Joseph of Carondelet. It is one of Tucson's and the greater southern Arizona region's top medical centers. The facility is recognized as a destination hospital for the most modern and minimally-invasive heart and vascular surgery, advanced stroke care, unique and personalized cancer treatment, and emergency care. For more information, please visit www.carondelet.org.
About PMB
PMB's mission is to improve healthcare delivery, effect change and positively impact communities. As a healthcare real estate developer focused on the continuum of care, PMB can provide the infrastructure to cure disease, heal families and empower the greatest minds in the industry. Healthcare is in our DNA. Our company is 100 percent focused on healthcare real estate across the continuum of care – from community-centric health and wellness to health-focused seniors housing, outpatient, inpatient and post-acute care. PMB has developed over 100 facilities to date representing approximately 5.5 million square feet. The firm owns and manages 66 medical facilities comprising over 4.2 million square feet. For more information, please visit www.pmbllc.com.