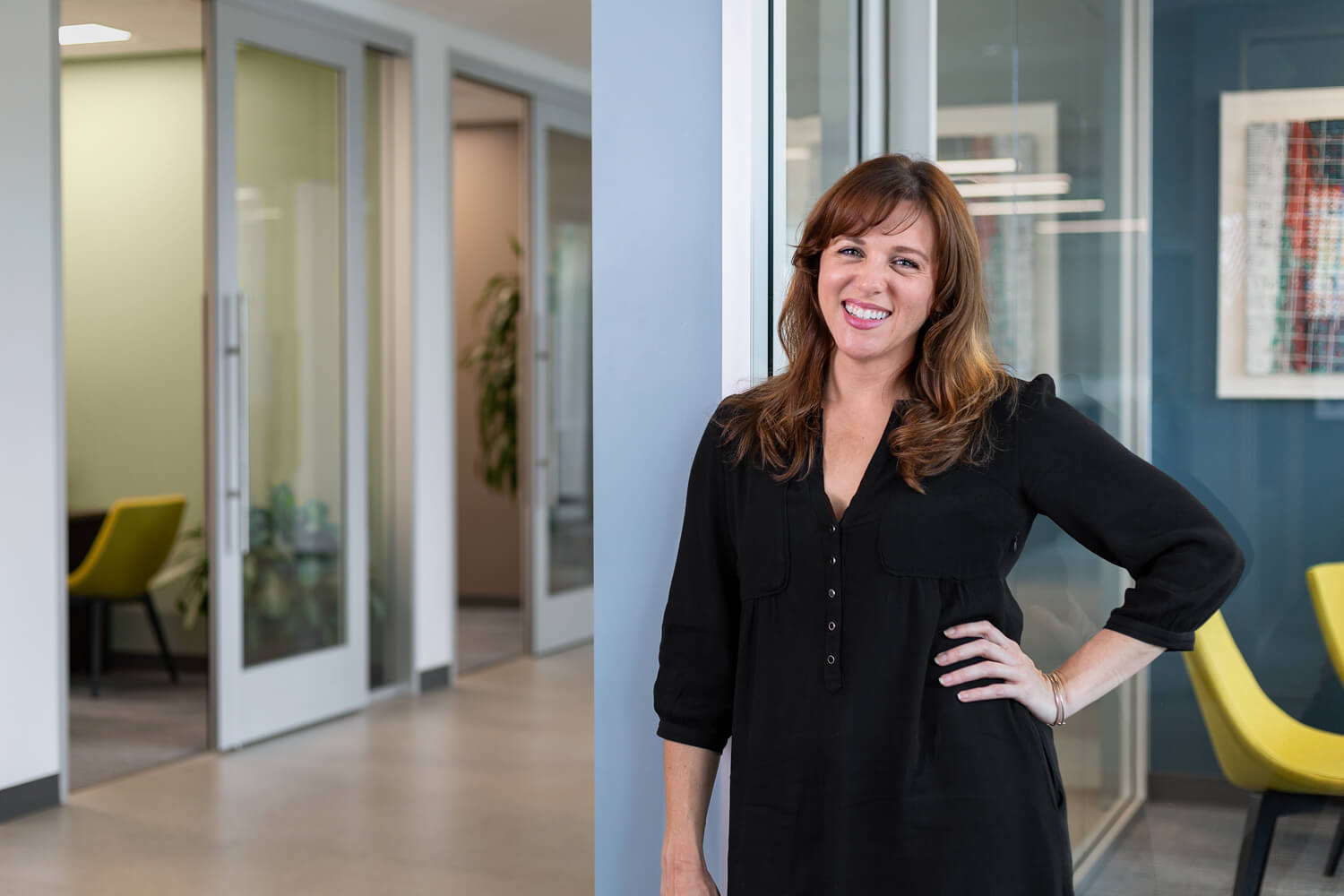 News Release: PMB Hires Experienced Brand Builder, Heather Williams, to Serve as Director of Marketing
SAN DIEGO, Aug. 26, 2020 – San Diego-based PMB, one of the nation's leading real estate owners and developers across the continuum of care, announced that it has hired experienced marketer Heather Williams as Director of Marketing.
Ms. Williams has more than 15 years of experience leading brand positioning, paid media, content strategy, loyalty programs, event marketing and creative strategy for lifestyle brands, mobile apps and technology companies.
"We're very pleased to welcome Heather Williams to PMB," says Mark D. Toothacre, President of PMB. "She has an excellent background and a great deal of expertise in marketing. We're confident that she will be a great asset to our team."
During her tenure, Ms. Williams has helped one social media start up sell for $60 million, won the Perfect Pitch Award for a mobile technology platform, and helped a lifestyle yoga hardgoods and apparel brand achieve three rounds of investment funding while sustaining 20 to 25 percent growth year over year. In addition, she has led campaign and partnership strategy for brands such as Wanderlust, Manduka, SC Johnson, Johnson & Johnson, Philips, REI, Lululemon, Microsoft, Athleta and Target.
She worked at SharePoint360, a technology marketing company that provided business productivity consulting and hosting solutions for multiple construction projects in Southern California. SharePoint360 helped construction companies create systems for managing projects, allowing various people to check-in on the progress of a building and keep track of documents tied to the site. It has also expanded beyond the construction area doing work for NASA, Nestle and Toshiba. Projects included Orange County Great Park, Grossmont-Cuyamaca Community College District and Grossmont Healthcare District.
Ms. Williams attended the University of Arizona and University of California, Berkeley where she studied Classical Civilizations and Philology; graduated Summa Cum Laude; and as a graduate student secured a spot in "Who's Who among Students in American Universities & Colleges." She also studied and lived abroad in Spain and Italy. In her free time, Ms. Williams is a 500-hour certified yoga teacher, Kids Yoga Teacher and is an avid athlete and outdoor enthusiast.
About PMB
PMB's mission is to improve healthcare delivery, effect change and positively impact communities. As a healthcare real estate developer focused on the continuum of care, PMB can provide the infrastructure to cure disease, heal families and empower the greatest minds in the industry. Healthcare is in our DNA. Our company is 100 percent focused on healthcare real estate across the continuum of care – from community-centric health and wellness to health-focused seniors housing, outpatient, inpatient and post-acute care. PMB has developed over 100 facilities to date representing approximately 5.5 million square feet. The firm owns and manages 66 medical facilities comprising over 4.2 million square feet. For more information, please visit www.pmbllc.com.